A survey from the NACCU Technology Research Committee explored the adoption of mobile student IDs at colleges and universities. Here's a glimpse at what was uncovered in the 121 responses.
How many universities have deployed mobile credentials?
Today, 15 percent of institutions are already enjoying the benefits of mobile student IDs on campus. Twenty-two percent of those surveyed claim to need mobile credentials, while 42 percent think they would be nice to have.
Curious about mobile? The University of Tennessee, Knoxville, launched contactless student IDs in Apple Wallet in fall 2019. Read the story.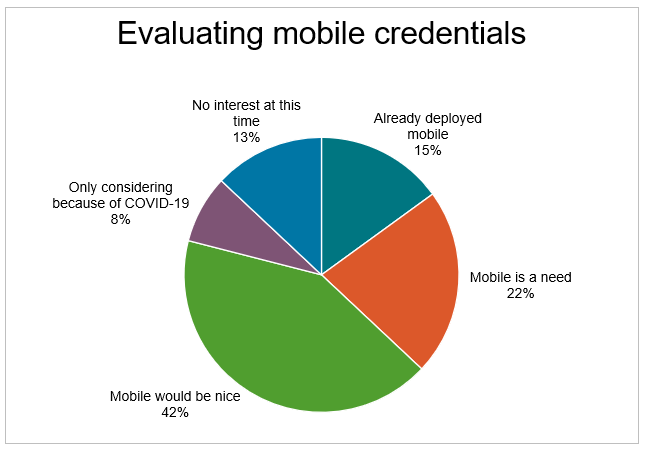 Image source: NACCU
When will institutions deploy mobile credentials?
The timeline for mobile deployment varies from campus to campus. Fifteen institutions (12%) anticipate a launch of mobile student IDs in the next year. A majority (37%) are planning for a mobile rollout within three years. Nineteen (19) respondents say it will likely happen in 3-5 years.
When asked how the COVID-19 pandemic impacted the adoption of mobile technology, 40 percent said it didn't have an impact, while about a quarter said it sped up support.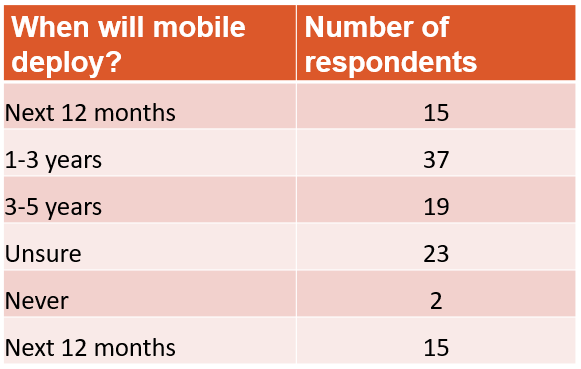 Image source: NACCU
Access control hardware on campus
NACCU's blog explains that infrastructure is a critical piece of the puzzle for campuses exploring mobile student IDs. Less than half of institutions surveyed (40%) have completed an assessment of their access control hardware. Sixty (60) percent have not completed this process or are unsure.
Check out our tips for performing an access control assessment for your campus.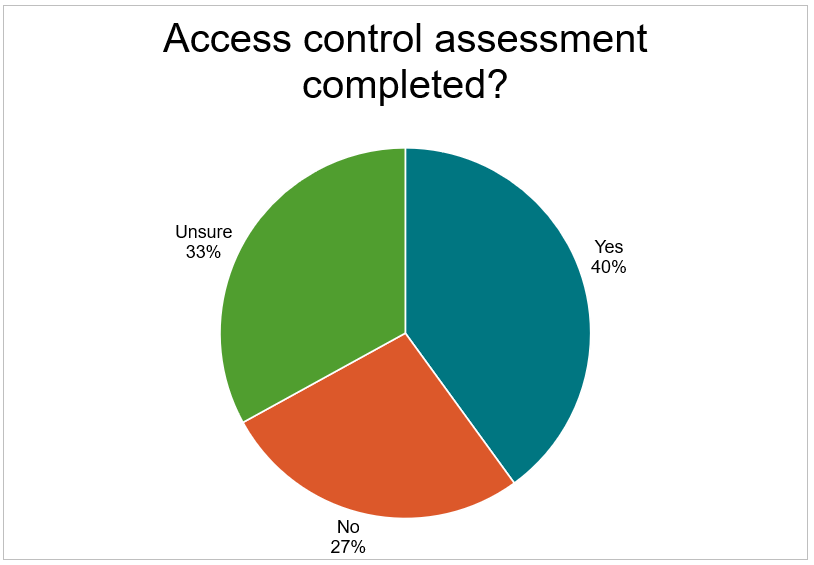 Image source: NACCU
Read the full report of findings at NACCU.org.