Brand/Product: Von Duprin 22
---
Date: October 7, 2019
---
Contact: Product Technical Support, 877-671-7011
---
Von Duprin 22 series center case cover update
 
The Von Duprin 22 series exit devices will feature a new style center case cover starting early 2nd quarter 2020. The new design will be backwards compatible and will not affect any other aspects of the device. Pricing on the 22 series will also remain as currentlylisted.
Once shipping of the new cover begins, packaging will be updated slightly to help indicate products with the new style centercase cover.
More information will be available as shipping begins. For any questions, please contact Technical Support at 877-671-7011.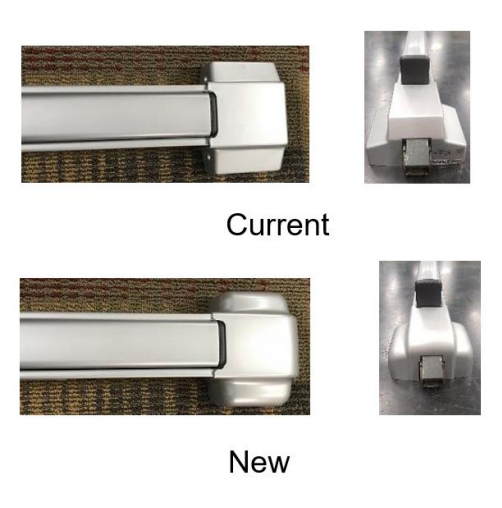 Revised December 19, 2019