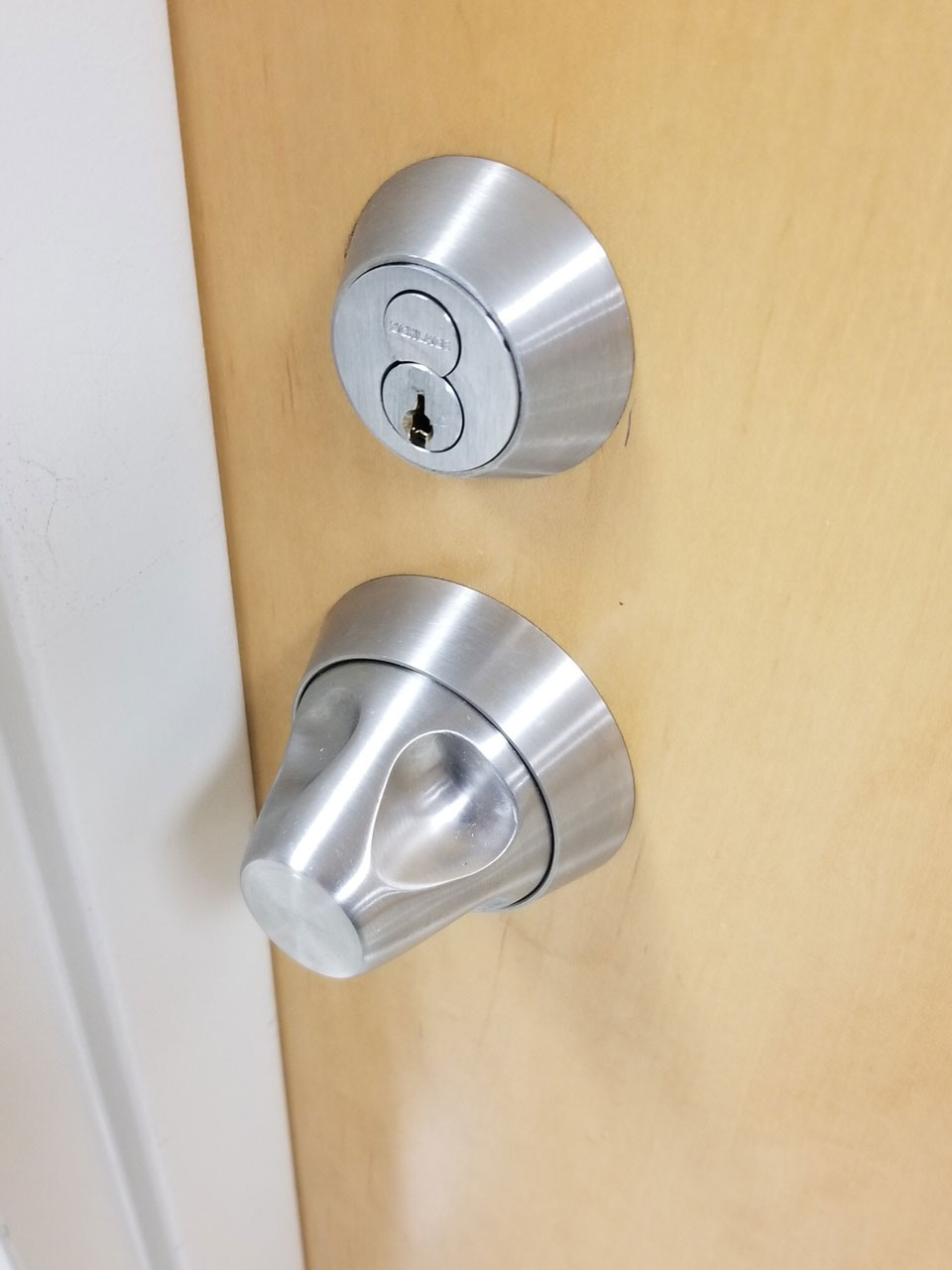 In 2019, a Joint Commission surveyor visited Witham Health Services, which serves the communities of Boone County, Ind., noting that there were ligature issues that needed addressed on approximately 25 doors in the Geriatric Psych Unit. The surveyor gave the facility 30 days to make changes. Working with the Allegion representative, Witham Health Services only needed a quarter of that time.
Health care facilities strive to care for all their patients' needs, and sometimes that goes beyond physical ailments. With more attention on mental health than ever before, the health care market has focused on making facilities more accommodating and welcoming to patients with behavioral health conditions. This includes addressing ligature points to prevent strangulation.
"Every facility conducting patient care has risks mostly un-seen until an event," said director of plant operations, Ricky D. Ray, DPO CHFM. "Our responsibility as health care professionals is to be proactive regarding patient safety.
Mr. Ray and his team understood the urgency to get its hardware updated and contacted his Allegion door hardware consultant, who was onsite the same day to develop a plan. He recommended the Schlage SK1 ligature resistant trim, which features recessed trim, sloped surfaces and concealed fastening hardware for safety. This hardware is recommended for low-to-medium risk applications. For high-risk applications, Schlage also offers the High Security Ligature Resistant (HSLR) trim.
Within a week the order had arrived. Three days later, the hardware was installed.
"The hardware removed pinch point ligature issues for our unit while creating a safer environment for our patients," said Ray. "The Joint Commission completed a follow-up survey within 60 days and all door hardware was 100 percent compliant."
Schlage has products to fit the needs of your facility and positively contribute to healing environments. Whether your application is high risk and requires the highest level of ligature resistance or is low-medium risk, there's a door hardware solution to help you prevent self-harm in every area of your health care facility.
If your facility needs new ligature resistant door hardware or wants a consultation to implement suicide precautions in your hospital, contact an Allegion consultant today.